Hi
I have finally figured out how to add a couple of photos.  My daughter Virginia booked a wonderful Air B&B in old Stockholm.  The below photo was taken from the top of the building we stayed in, at sunset.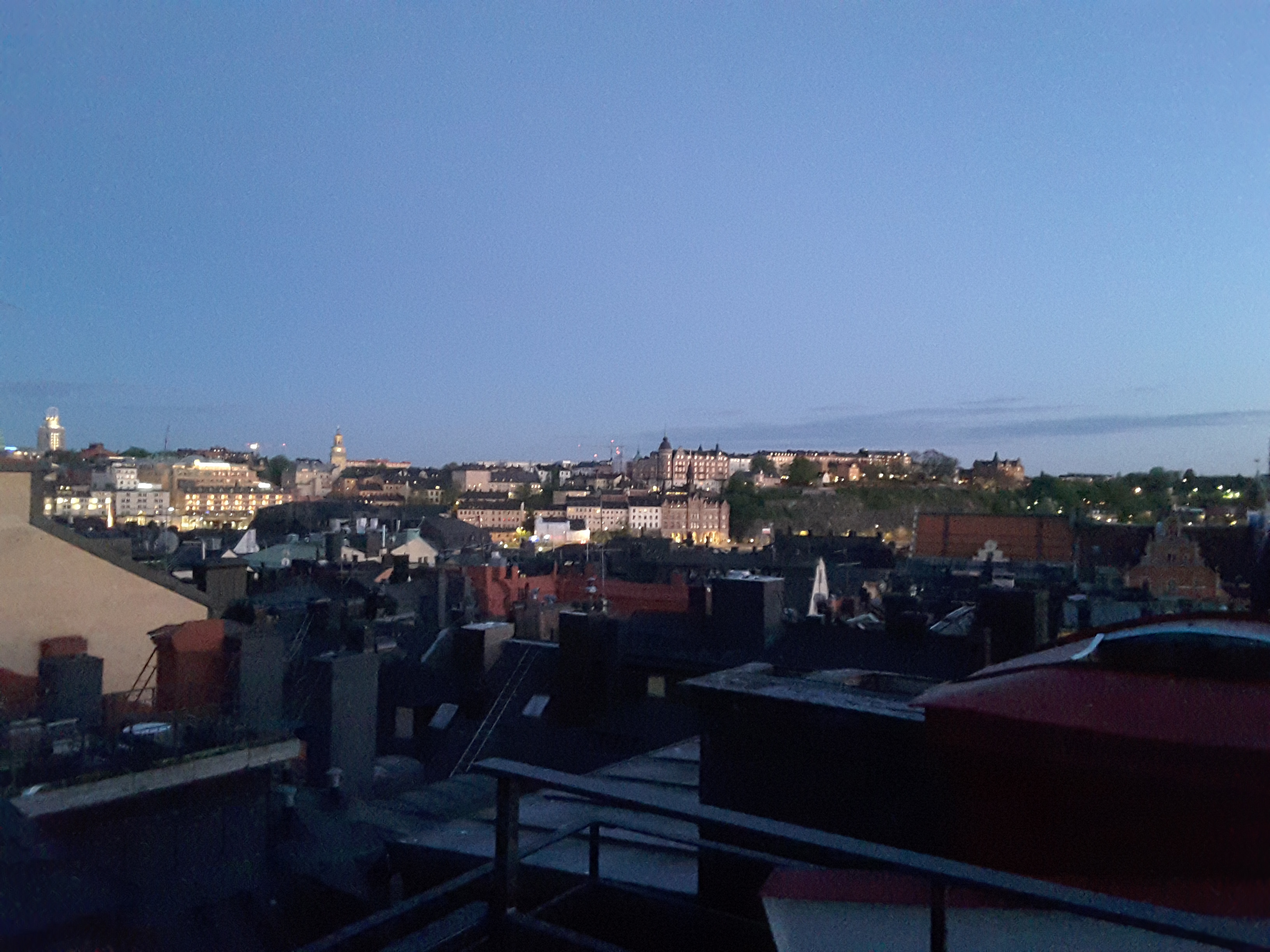 The below photo is from left to right, Galina Sonnergren, my son Dain, me, my son-in-law Dave, and my daughter Virginia.  The photo was taken in St. Petersburg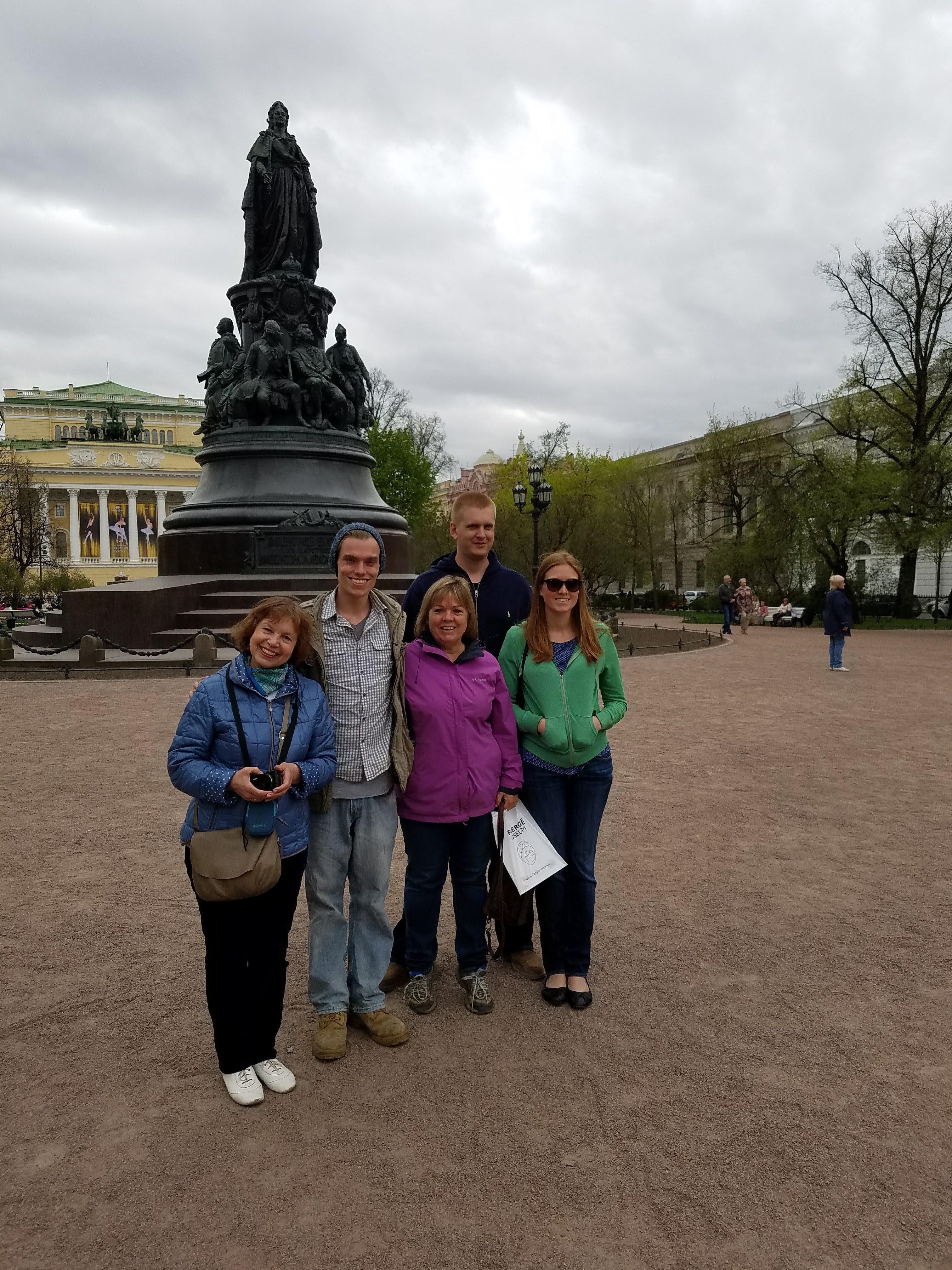 A photo of Lars during fika in St. Petersburg. Note the bread beverage.  It tasted like yeast, but was not alcoholic.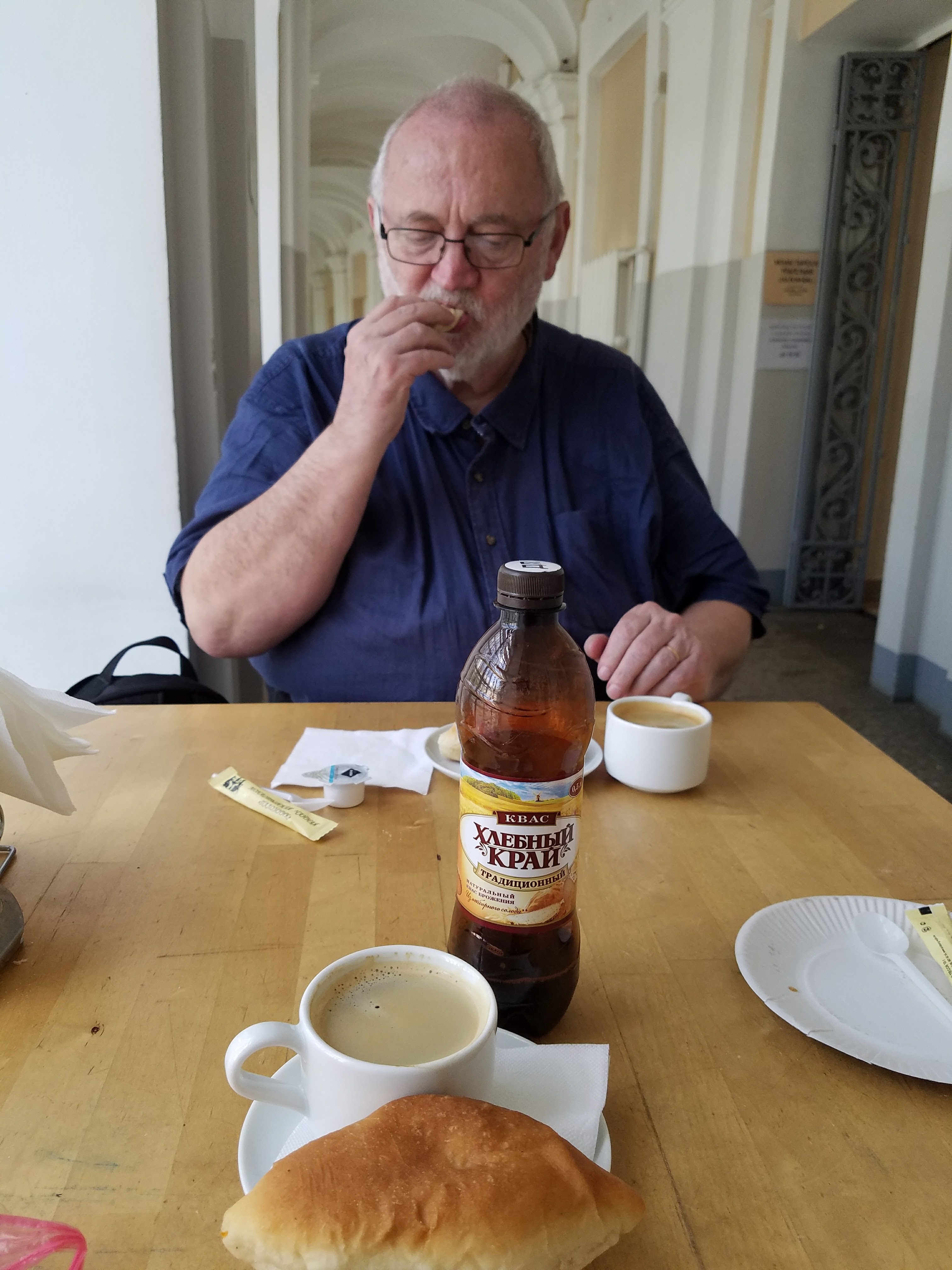 The Nordic Museum in Stockholm.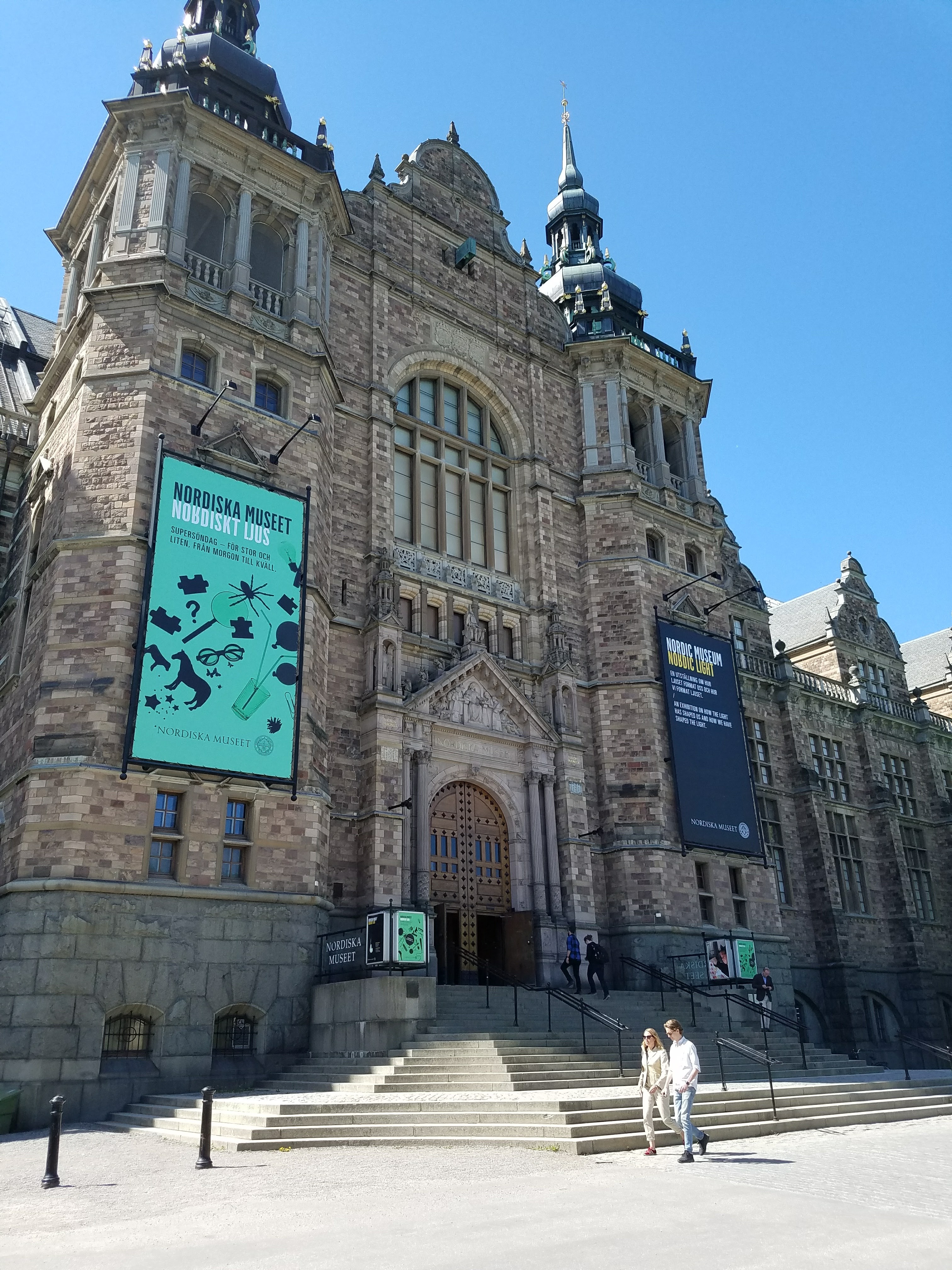 Below: Lena Palmqvist, Head of Department, and myself at the Nordic museum. We discussed her studies of Swedish farms in Minnesota.  The discussion was very helpful to determining the time frame for Peterson and determining when he started using American techniques, and methods.  Despite a long tiring week, and looking as tired as I felt, the conversation and information gleened was fabulous, and the time given me, greatly appreciate.  She suggested several books, which I was able to purchase on line from Amazon, and have sent directly to the musuem.  She also gave me two books, one I took with and the other she would be mailing to me.  All the books disuss construction of the farm buildings.
Next time, photos of Skansen!
From Uppsala, my best,
Wendy